Alignment of the Yin Eclipse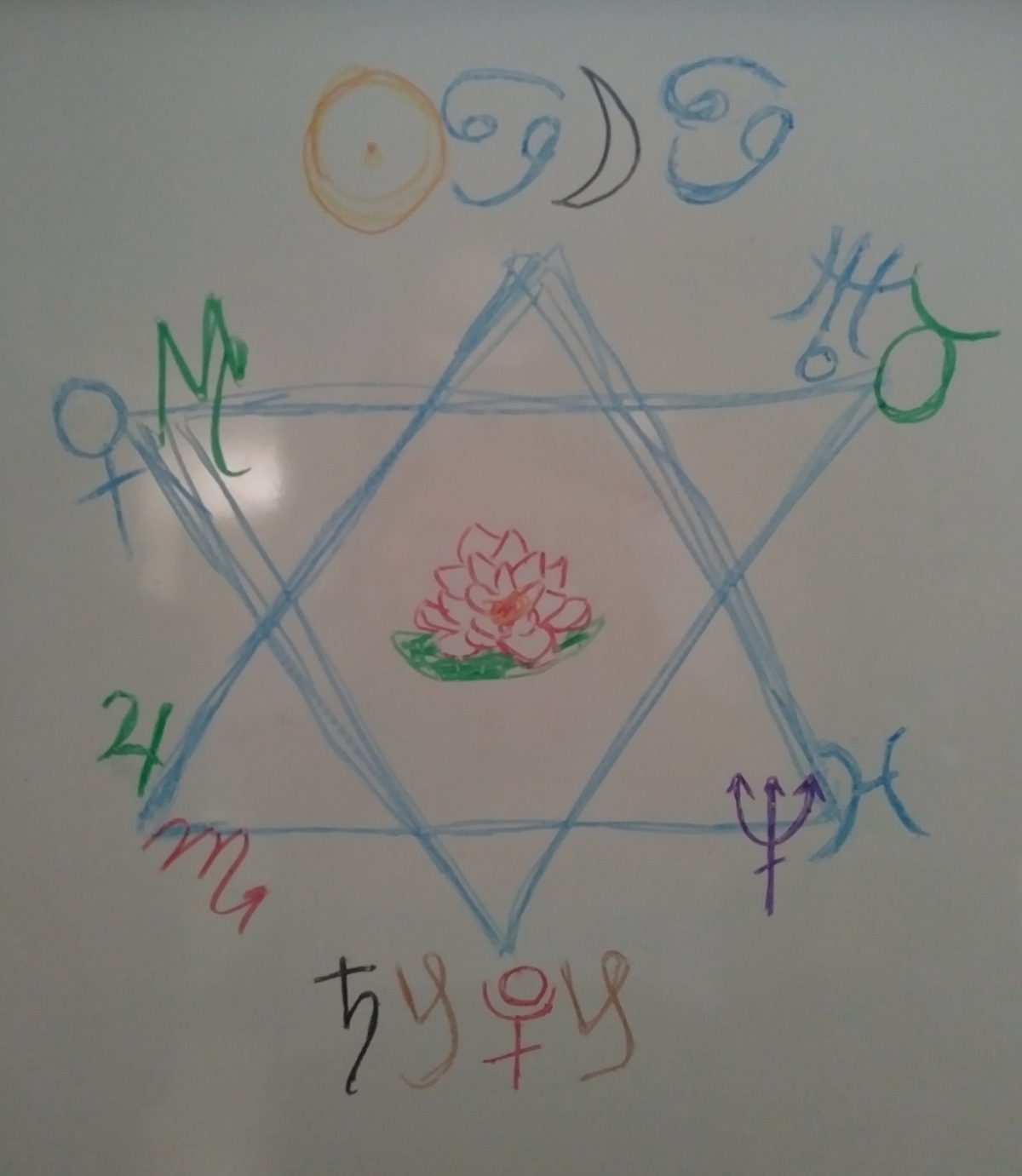 Eight great lights join hands in our sky today.
This powerful New Moon/Eclipse in Cancer has two grand trines deeply involved in the mix. Making a yin, feminine, receptive star. Eight great lights join hands in our sky today. They stand together in the feminine elements for this cosmic New Moon ritual.
The sweet and nurturing Mother and Father hold hands as they stand before Pluto welcoming this great initiation.
Neptune in Pisces joins the circle and says, yes, we are all one. Separation is the illusion. Trust in the flow.
Jupiter in Scorpio takes their hands and says, you don't need to be afraid of the dark anymore. The lessons are here and they will expand you.
So...Pluto in Capricorn invites our inner Mom and Dad to hop in the pot and transform their emotional world. And here we go. A bright, cardinal light shines in the darkness so we can see all the walls we built when we were sleepwalking. Pluto will break them down. Let's surrender our emotions to Pluto who can compost all that garbage into holy flowers. Yes, please.
Three more bodies join this ritual in the second holy trine in the yin element of Earth. Saturn, Uranus and Venus bring real world, tangible support to hold our emotional transformations.
Saturn in Capricorn joins hands to help create a safe space to hold all that water and lay the foundation for future building.
Uranus in Taurus joins the circle to gently shake those structures and make sure they are built to sway and will be able to move with the many changes to come.
And Venus couldn't miss this party! She just stepped into this serious, earth mix in Virgo a few days ago to help make these new structures beautiful!!! Yes to all this feminine energy coming together to transform with Pluto in complete yin harmony and receptivity!
As above, so below.